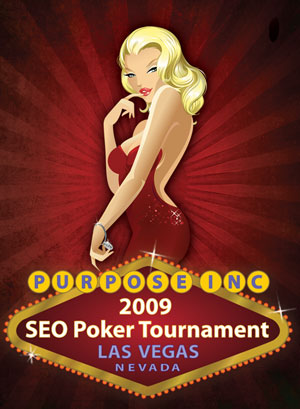 PubCon Las Vegas is coming up next week. We're actually flying down there on saturday. During the conference there will be a charitable Texas Hold'Em Poker Tournament I'd like to attend. In order to register as a player, people have been asked to write about a charity, which I find is a fabulous idea. I'm happy to spread the word about a rather small organisation from my hometown Kempen, Germany. They're called "Arbol de la Esperanza e.V." – with their effort up to 30 kids in Quito, Ecuador can get off the streets and live a better life with education, health care, food and most importantly someone who cares about them. Most of those kids ran away from home to live on the streets – because their parents beat the crap out of them. Once on the street the way those kids go is pretty much predictable.
Here is a little text you can find on their website, which I find describes the situation pretty good (freely translated by me from http://www.arbol-de-la-esperanza.de/index.php?option=com_content&task=view&id=48&Itemid=89):
"Two kids – let's call them Paul (12 years) and Andres (8 years) – are lying in their beds talking about the things their dad, respectively step-dad used to smuther them with. Things like a leatherbelt, a bullwhip or a cane come up. The scars on the head from the blunt side of a knife come to light, when barber Pauls is once again doing their hair a bit too short. Hender (15 years) is still speechless about his father sexually abusing him when he was 8 years old. Roberto (14 years) wants quiteness in the room he shares with three other kids. He's going to have an important test the next day. Since he's seen the inside of school for the first time at the age of 12, he's only in third grade. He's still got a lot to learn!"
Back when I was in school we used to ran our feet of on St. Martin's Day to collect money for the organization (the school still does every year). Alltogether we made around 9000 Euros a year – which is a hell of a lot money for one evening begging people to give money for a good cause. We went whole day and night from house to house – it was cold, exhausting and so much worth it! Those guys give theses kids a new perspective and the chance for living a peaceful live with the care and freedom they deserve. Thanks for doing such a great job!